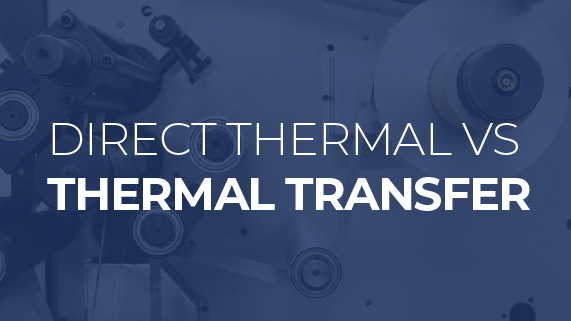 Direct Thermal Vs Thermal Transfer [Infographic]
See the infographic at the bottom of this article.
If you're reading this , you're probably on the hunt for a labeling solution. Navigating the vast ocean of options can leave you feel like your drowning in information. Looking for a lifeline? Here's a quick summary of what you need to know about direct thermal and thermal transfer printing.
Note that thermal printing is not a four-color process. If you are planning to print color photos, gradients or other rasterized images, you'll want an inkjet label printer.
Direct Thermal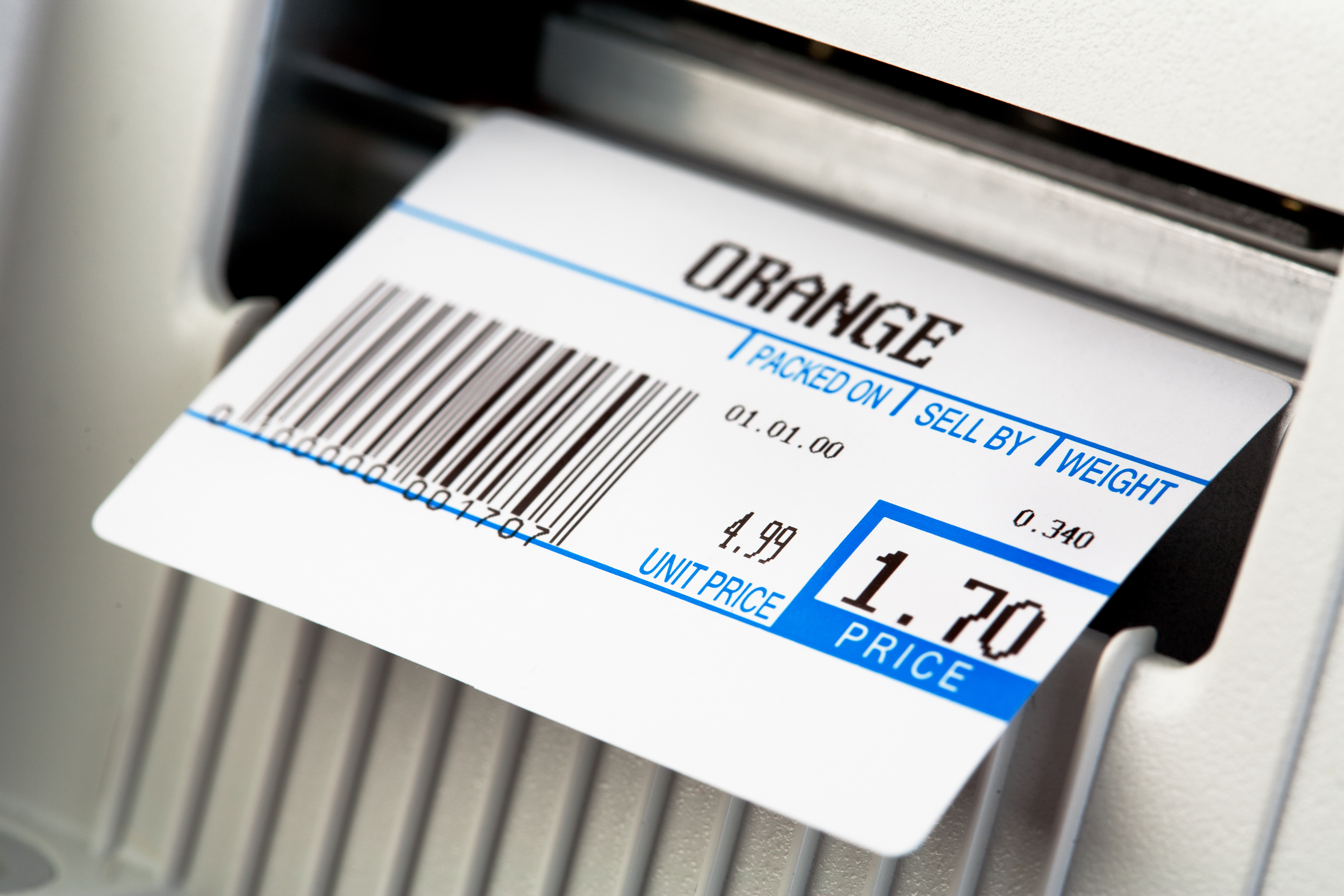 Direct thermal is an economical solution that does not require ink to print.
How it Works
Direct thermal labels are coated in a heat sensitive material that blackens when it meets the heated printhead. Think of the printhead like a branding iron in that directed heat causes the markings on the label, not ink.
Pros
Economical
Easy to use
No Ink required
Cons
Markings fade over time
Limited stock options
Printheads wear out quickly
Black printing only
Ideal Applications
Shipping Labels
Receipts
Inventory ID Labels
Summary
Direct thermal is the economical solution for short term labeling needs. The ink-free process means that total cost per label is dramatically lower than comparable methods. The tradeoff is that these labels start to fade after about 6 months and may eventually become unreadable.
Thermal Transfer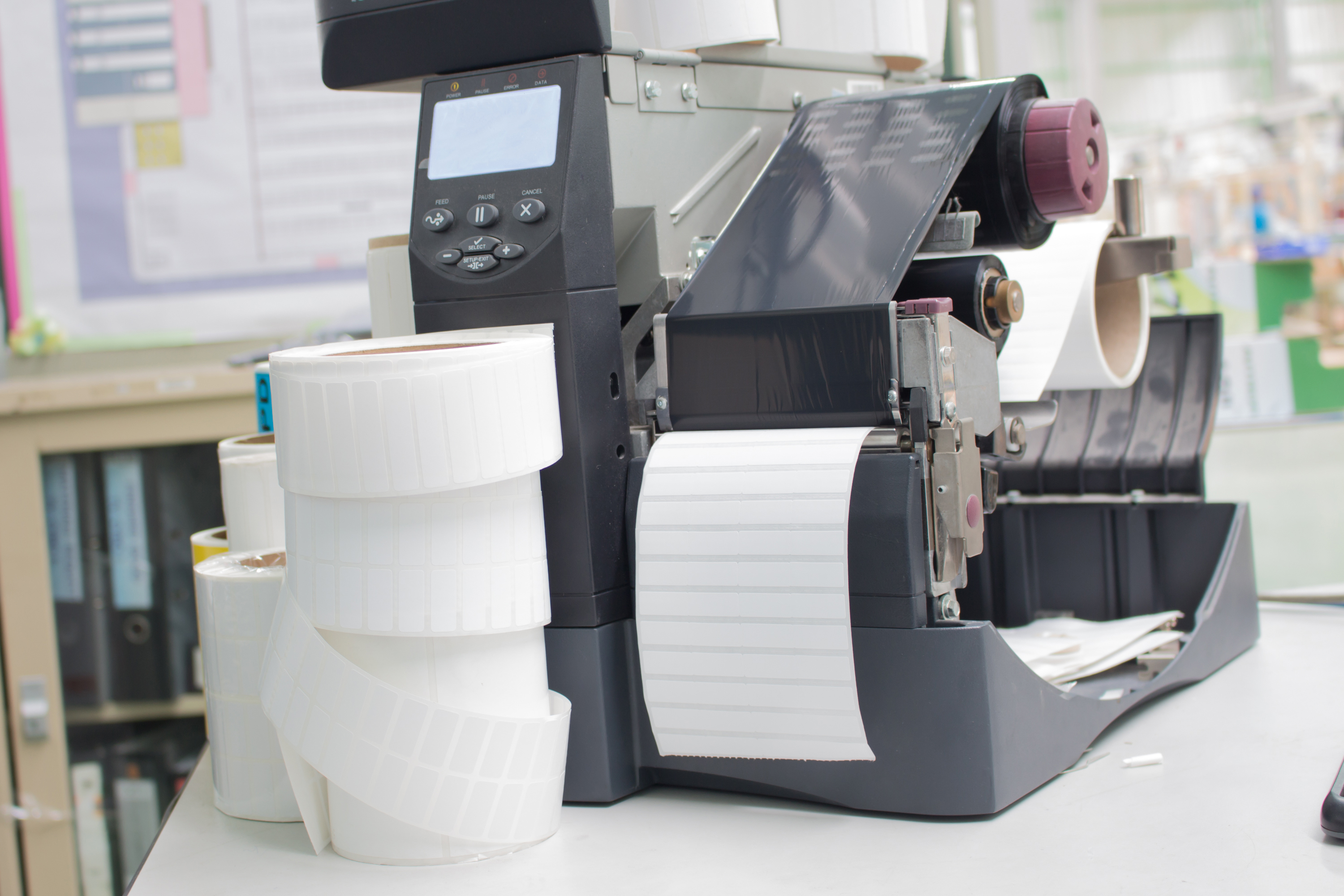 The ink ribbon is what differentiates thermal transfer from direct thermal printing.
How it Works
The heated printed melts ink onto the label for a lasting impression. This process required ink to be in a special form called a "ribbon," which allows the ink to be loaded alongside the labels. Ribbons come in three types of ink. From most economical to most durable, the 3 ribbon types are: Wax, Wax-Resin and Resin.
Pros
Many label / ribbon options
Lasts for years without fading
Withstands harsh environments (Wax/Resin or Resin ribbons)
Cons
Label / ribbon compatibility is not universal
Higher cost per label than direct thermal
Ideal Applications
UL/cUL
Product ID Labels
Circuit Board Labels
Asset Tracking Labels
Wire & Cable ID
Cryovial Labels
Summary
Thermal transfer is the reliable solution for high performance labeling needs. Aside from lasting for years without smudging or fading, this process offers far more options in terms of label and ribbon stock. Cost per label is higher than direct thermal, but for specialized solutions look no further than thermal transfer.