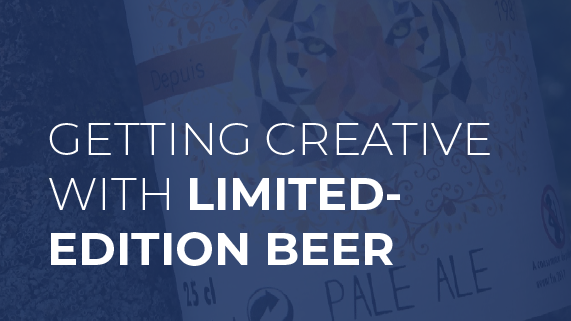 Getting Creative with Limited-Edition Beer
So, you own a successful brewery. Perhaps you've released a seasonal beer every now and then. But did you know there's so much more to explore in terms of limited-edition beer? Get your imagination brewing with these suggestions, then read on to learn how you can make your ideas come to life.
Wedding Beer
You've heard of private-label wine for weddings, but what about beer? The popularity of local, craft breweries is at an all-time high with wedding-aged millennials, making now a perfect time to break into the lucrative wedding market.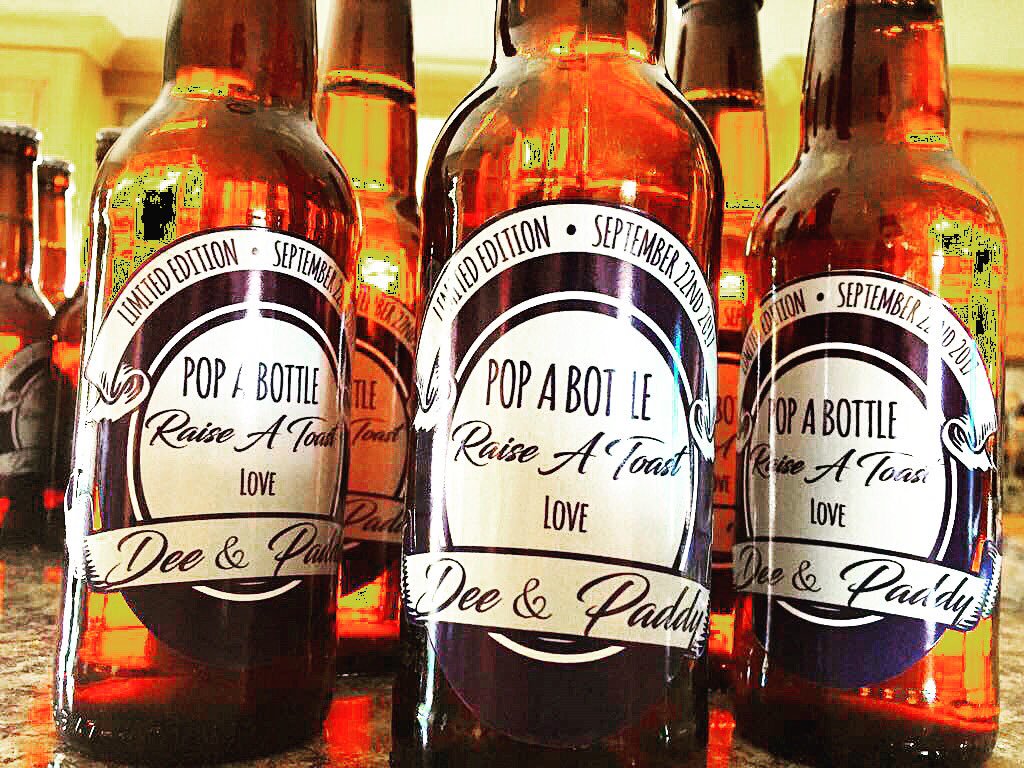 Image courtesy of Whiskey_Paddy.
This limited-release cider was created by Dan Kelly's Cider and labeled with the couple's name and wedding date. Even after the cider was drunk, the custom-labeled bottles would make a unique memento.
How does this process work? Typically, a couple will consult with the brewery a few months in advance to create a custom beer. Together with the brewmaster, the couple will create a recipe tailored to their tastes.1 Though the 30-gallon yield is usually offered on tap at the reception, many couples opt to have their beer bottled and labeled so that their guests can have a unique gift to take home.
Marketing Partnerships
Are you looking for more ways to put your brewery on the map with a limited marketing budget? Partnering with established brands is an excellent way to build your community and reach a wider audience. From folk festivals to comic conventions, the opportunities for craft beer partnerships are genuinely endless.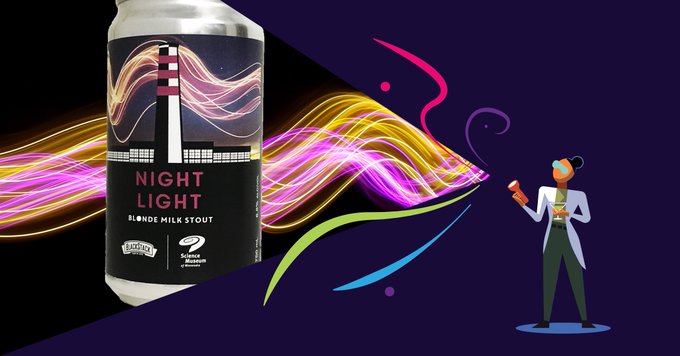 Image courtesy of the Science Museum of Minnesota.
Black Stack Brewing created this limited-edition beer for the "Illumination" event at the Science Museum of Minnesota. The event, which took place over one week in the dark Minnesota winter, was a celebration of light. Black Stack created their own light in the darkness with a "blonde milk stout" that was available during the event.
Pursuing a marketing partnership for your brewery should be approached like a marketing campaign. You'll need a creative idea for a beer that will grab people's attention as well as a marketing partner who shares your brand values. If you nail it, your partnership can help give your brewery leverage in a crowded industry.2
Collaborations
Collaboration beers are becoming more and more common, to the benefit of customers, retailers, and, ultimately, brewers! Usually, partnerships take place between a host brewery and one or more visiting brewers. The host brewery is where the brewing takes place while visiting brewers contribute to the recipe. Because they are unique and limited, collaboration beer tends to be popular with consumers. It's an excellent way for each respective brewer to reach a wider audience.3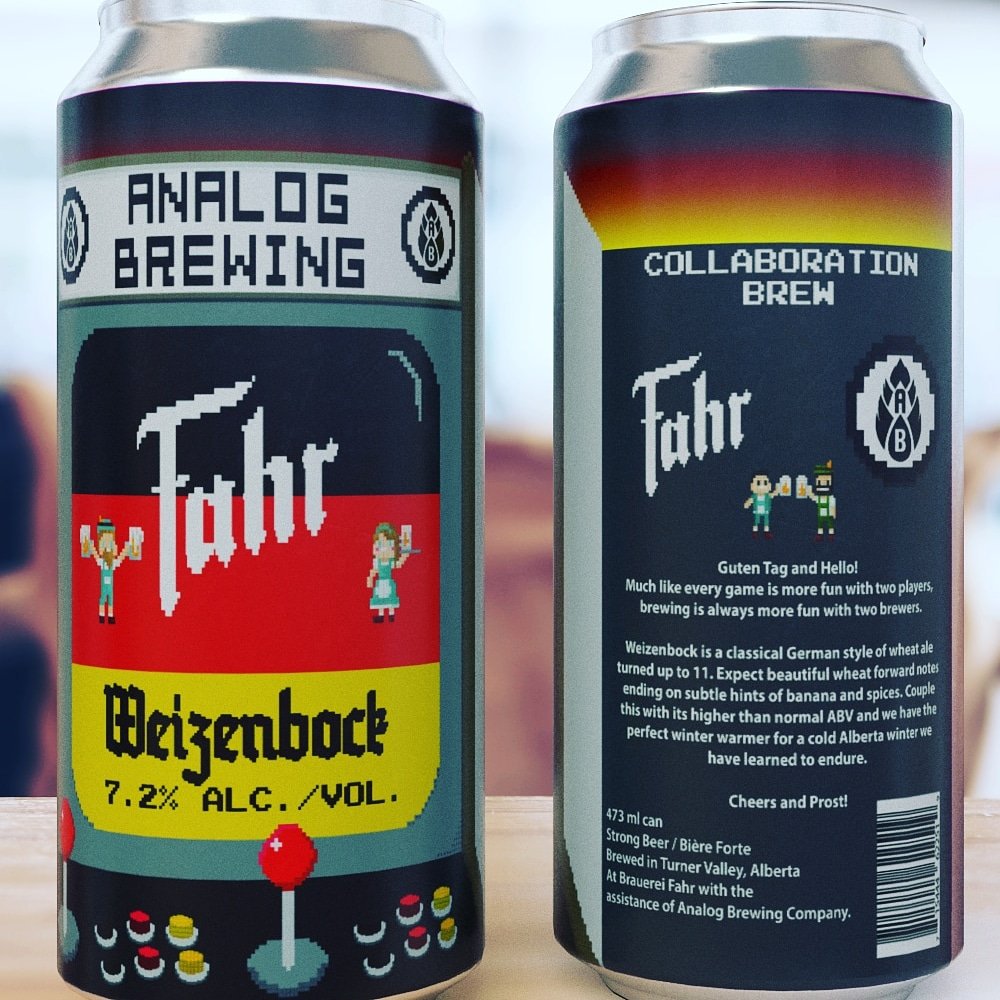 Image courtesy of Fahr.
Inside this colorfully labeled can is the result of a collaboration between Analog Brewing and Fahr. Their label is an eye-catching celebration of what gives each brewery their flair: retro gaming in one case and traditional German beer in the other.
There's no shortage of opportunities out there for an up-and-coming craft brewery, especially with such a supportive community of like-minded brewers. If you're willing and able to run limited edition brews, that opens the door for partnerships and collaborations that can benefit each contributor.
Labeling Limited-Edition Beer
One of the problems when it comes to making limited-edition beer is labeling. When you're making a limited release, it can be tough to buy labels when you know you won't use them all. That's when it might be time to consider finding a solution that gives you a little more flexibility. What's the best way to ensure you only pay for the labels you need? Owning the machine that prints them, of course.
The problem: label presses are as big as they are expensive. As lovely as it would be to have total creative control over your label printing, fitting a label press in your brewery – and budget – probably seems like a farfetched idea. Well, thankfully, it's not. Enter the desktop label printer.
Desktop label printers like the Afinia L701 are the solution for short to medium print runs. They're fast, applicator-ready, and smaller than a keg of beer. And did I mention they print great-looking labels?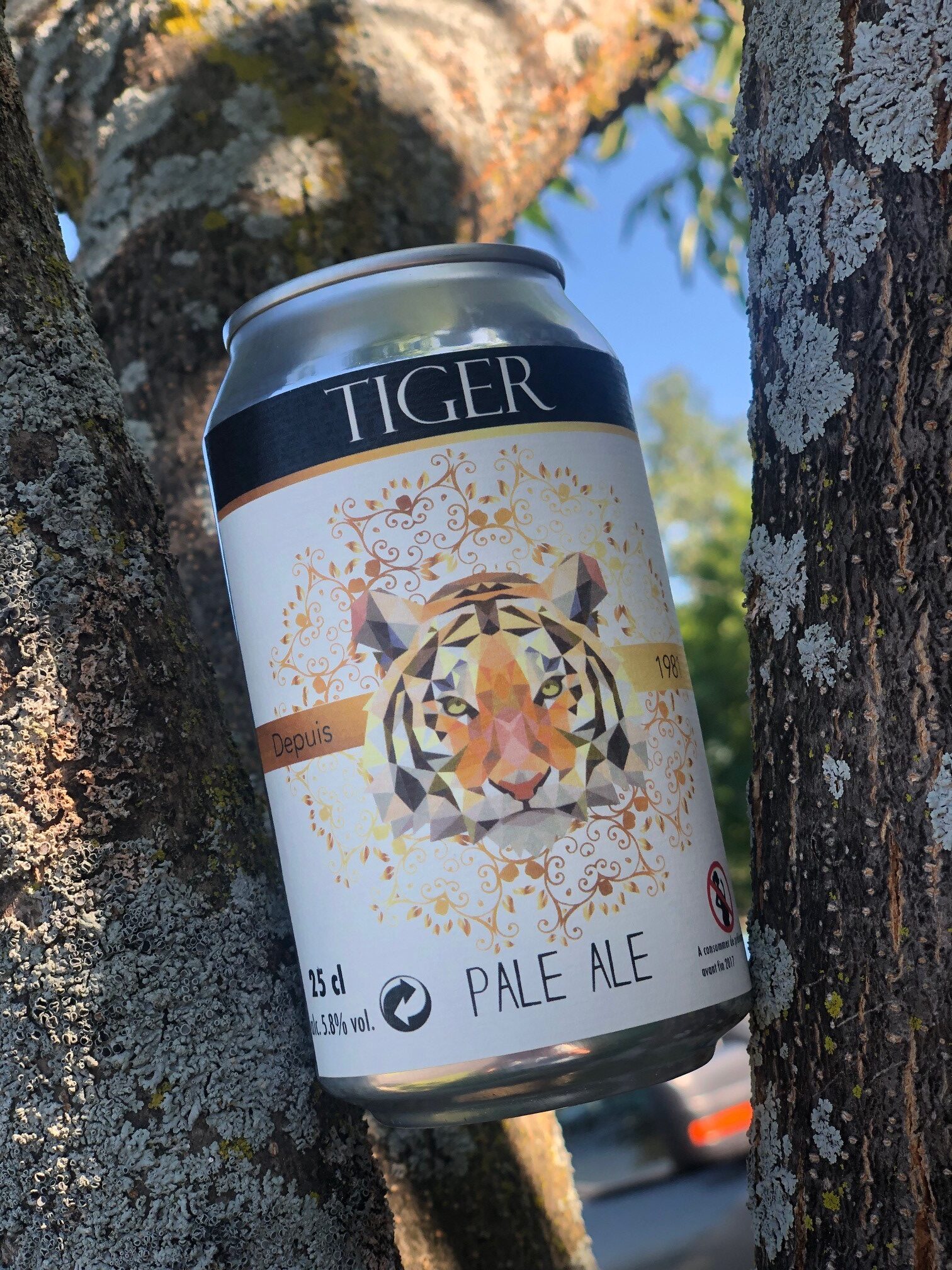 With the Afinia LT5C, You can even print in white ink!

Owning a label printer puts creative control in your hands so you can experiment without worry. Ready to learn more? Read more about brewery labeling solutions, or shop our selection of Afinia color label printers.
The possibilities are limitless. Your labeling should be too.
References:
1 Rotunno, Tom. "Custom Brewed Wedding Beer A New Fade for Newlyweds." HuffPost, 11 June 2013, https://www.huffpost.com/entry/wedding-beer-custom-brewed_n_3422208.
2 "Innovative Craft Brewery Marketing Partnerships." TheCraftyCask, 12 June 2018, https://thecraftycask.com/beer/craft-beer-marketing-partnerships.
3 Wolinski, Cat. "Beer Collaborations Are Cool, Creative, and Sell a Lot of Beer." VinePair, 19 April 2018, https://vinepair.com/articles/collaboration-nation.