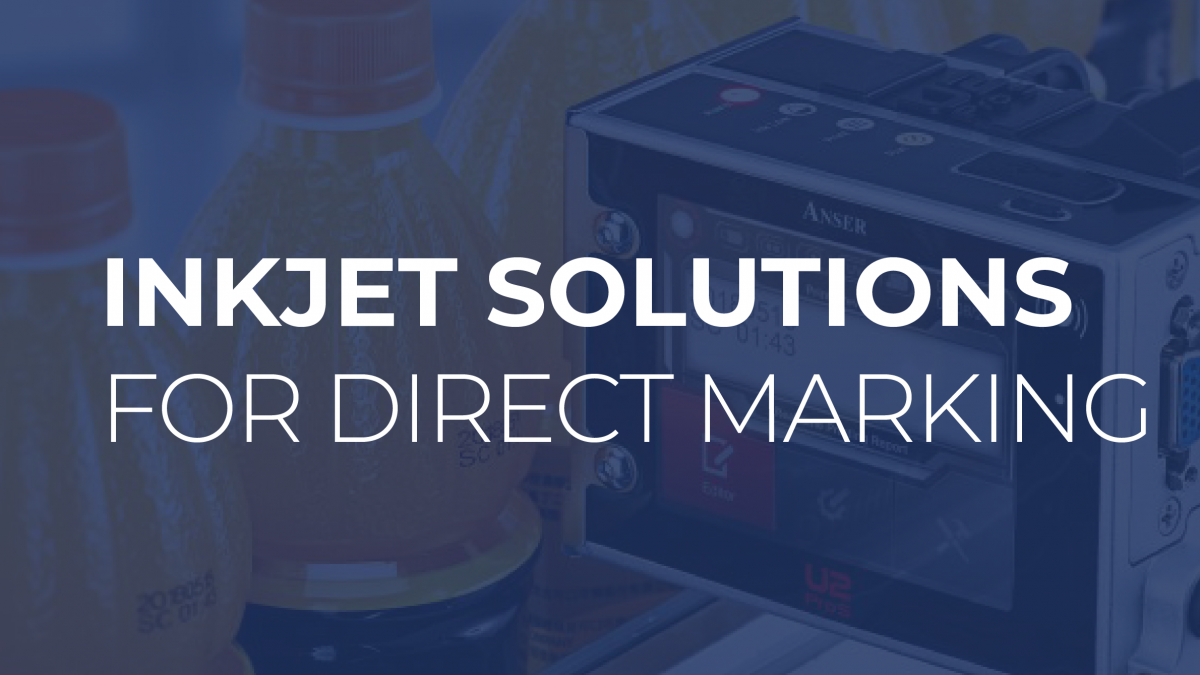 Inkjet Solutions for Direct Marking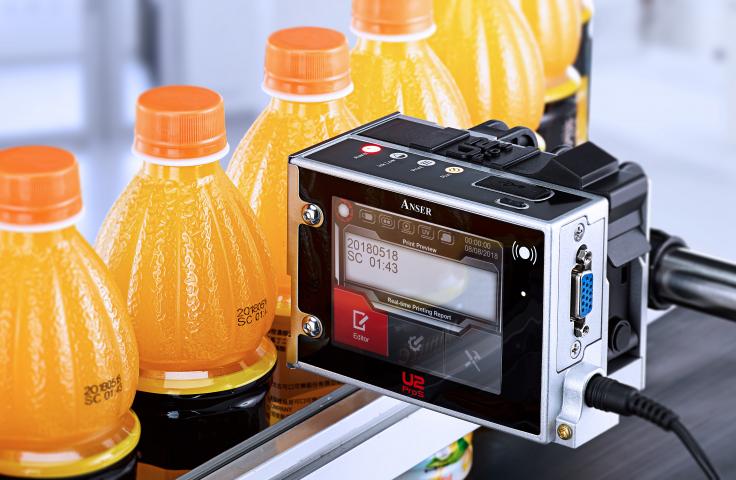 Tracking and traceability is essential in any industry, but printing critical information directly on a finished product can be difficult. You can't avoid marking products with lot codes, expiration dates, batch numbers or SKUs, but how do you print directly on things that won't fold flat and fit in your copier? Whether it's bottle caps or concrete tubing, you need a solution that fits your application, not the other way around.
There are many ways to do direct marking. The most basic method is manually writing information on a product with a marker. The most specialized method is laser engraving, which is the gold standard of the aerospace industry. However, the most versatile method of direct marking is inkjet coding.
Inkjet coders use an external printhead to release ink onto a substrate. Inks are specialized to dry instantaneously on both porous and non-porous surfaces. Once dry, the ink provides a high-quality, long-lasting mark.
In-Line Solutions
On automated production lines, consistency and speed are paramount. In this environment, an inkjet coder is ideal for its non-contact printing method and speedy setup.
Inkjet coders are unique in their ability to "throw ink" to a substrate up to one inch away from the printhead with no loss in print quality. Non-contact inkjet printing is often used to label irregularly shaped goods and containers. A photocell attached to the coder signals the machine to release ink when an object passes on a conveyor. Because there is no contact between the goods and the coder, setting up an inkjet coder in-line is simple.
Our recommended solution for in-line inkjet coding is the Anser U2 Smart.
The 400dpi printhead is barcode-friendly and perfect for small character encoding that is both human and machine-readable.
The printhead on inkjet machines tends to require frequent cleaning and maintenance. However, the U2's printhead is attached to the ink cartridge, which means that it is replaced each time the ink is replaced. This reduces downtime headaches and keeps your production line operating at full speed.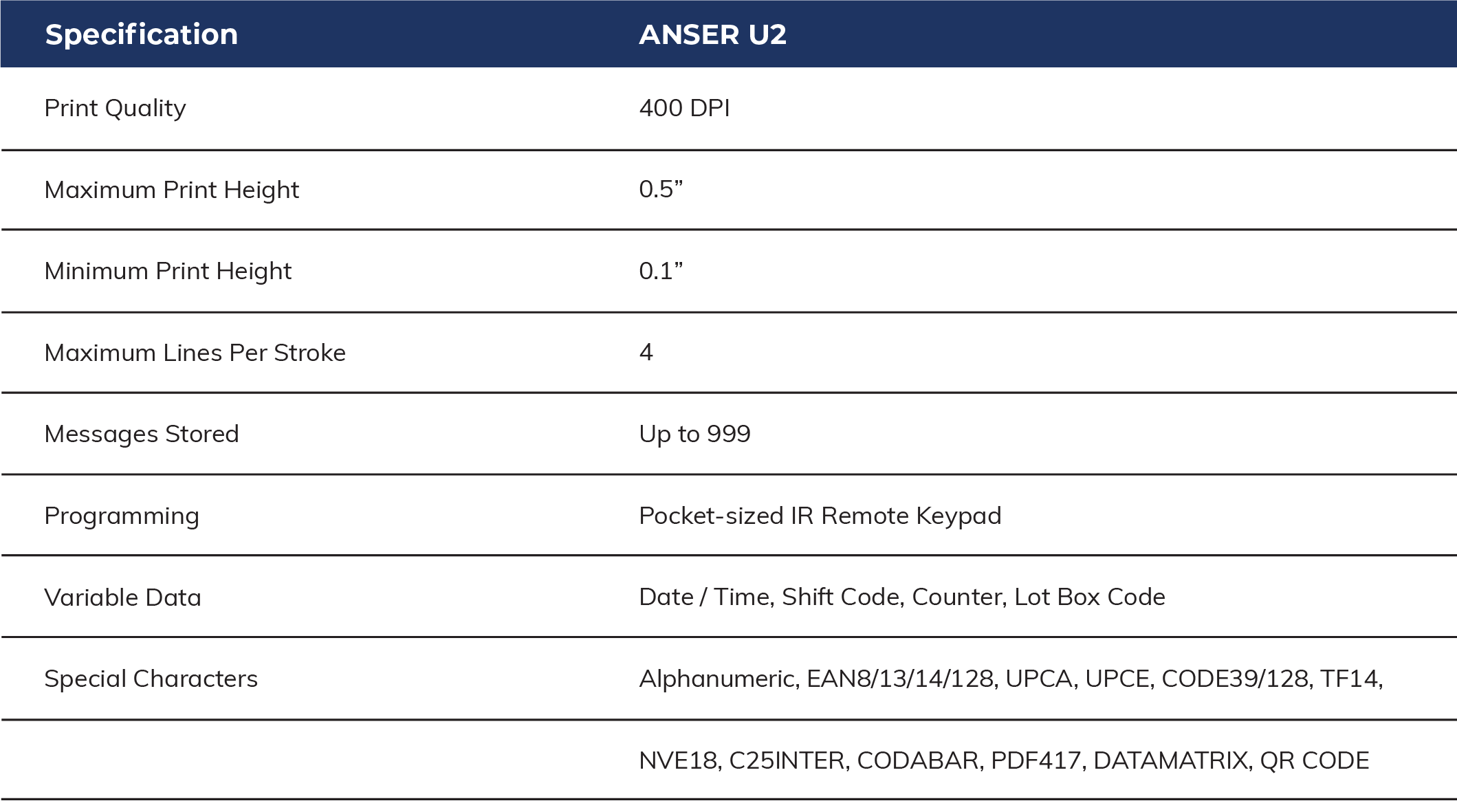 Handheld Solutions
Handheld inkjet coders open a world of direct marking possibilities, as they print virtually anywhere. They are most frequently used as a replacement for a marker or stencil in warehouse or construction environments.
Some companies even use handheld inkjet printers as a marketing tool to promote brand visibility during events and tradeshows.
Handheld inkjet printers are operated by a two-step process. First, the trigger on the handle is pulled. Then, the print rollers are moved across the surface of the substrate, signaling the printhead to release the ink. Since the ink only releases when the rollers move, printing speed is tied directly to the speed of the user's hand.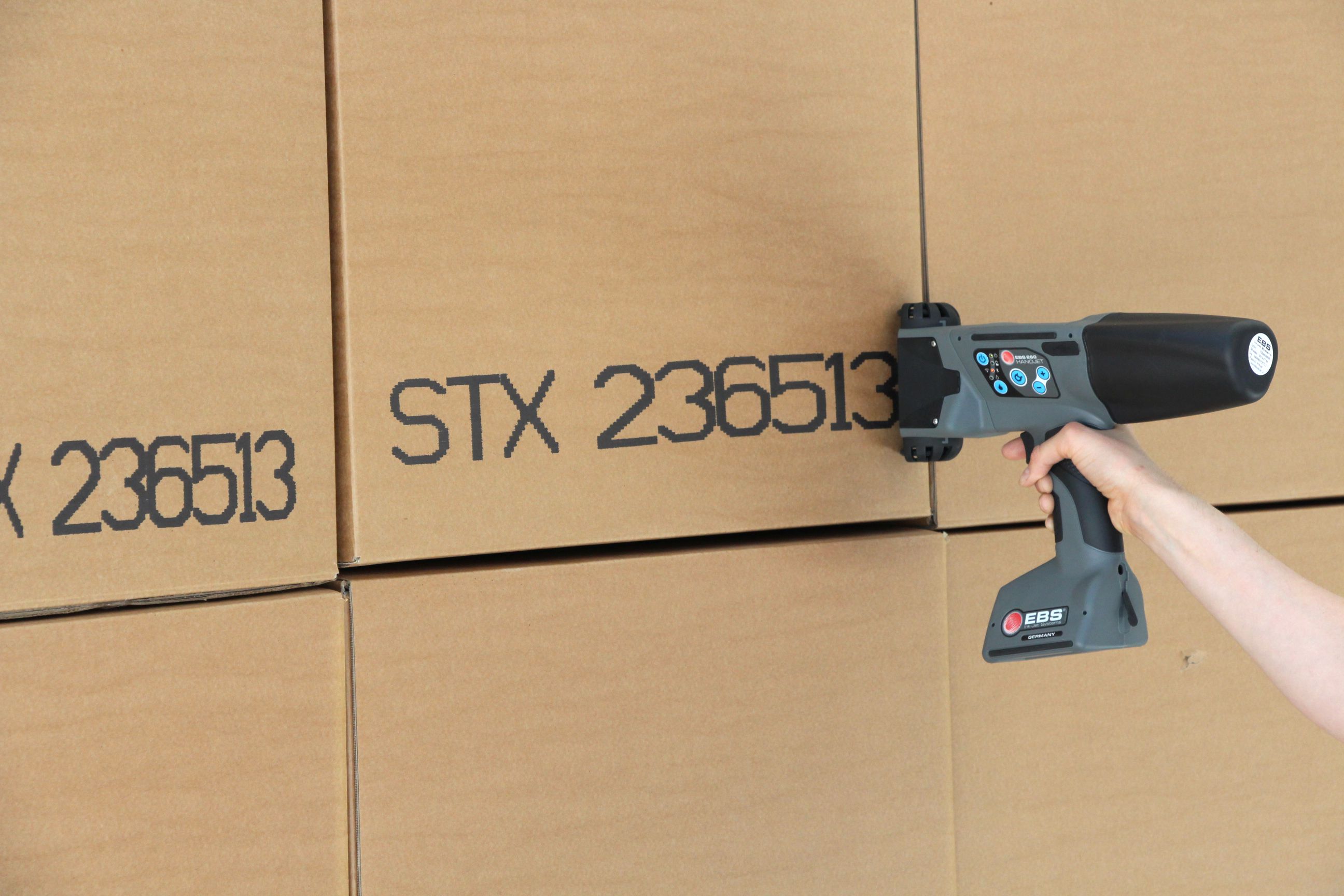 Our preferred solution for handheld direct marking is the EBS-260. This printer is at the cutting edge of handheld inkjet technology.
The EBS-260 has a pressurized ink system, which means it can print from any orientation without loss of ink coverage. It has some of the most durable inks in the industry, ideal for outdoor as well as indoor use. Moreover, it is the best handheld option for large-character encoding with a maximum print height of 2.2 inches. Finally, it features an ergonomic touchscreen, which makes it easy to update messages on the fly.
Bottom Line
Inkjet coding is a versatile and affordable direct marking solution. No matter if you're looking to label bottles on a conveyer belt or timber in a lumber yard, there is an inkjet solution for your application.
Ready to find out more? Have a chat with our label experts or check out our full line of Handheld Inkjet Printers.