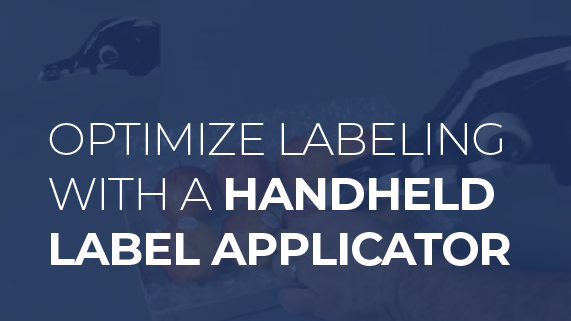 Streamline Package Labeling with Handheld Dispensers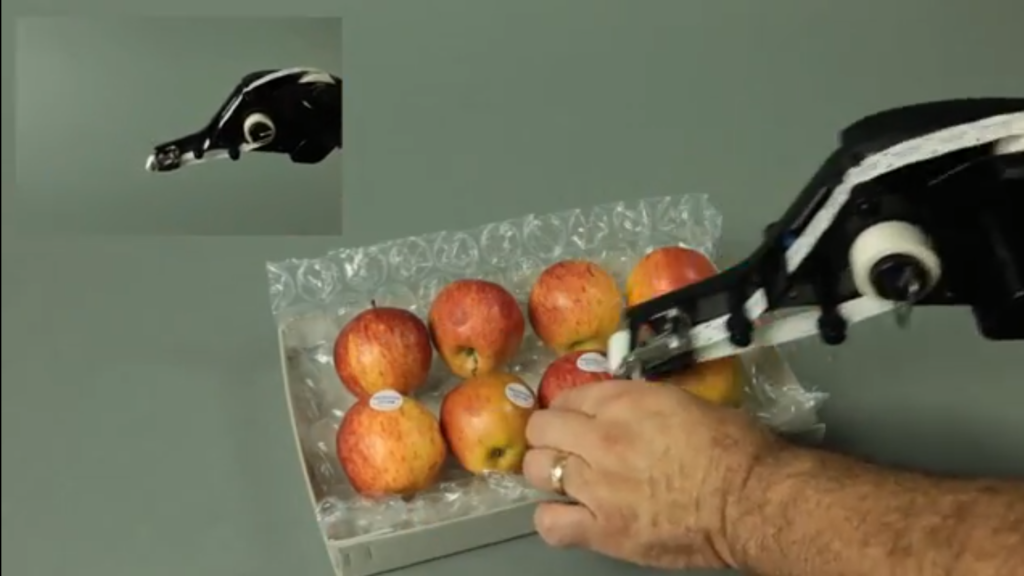 A battery-powered handheld label dispenser is used to apply PLU stickers to apples.
Whether you're labeling consumer products or shipping containers, it is important to display relevant information in a conspicuous manner. That's why package labels are important, they apply branding, nutritional information, instructions, PLU codes to a product or package. With a handheld label applicator, you can empower your employees to work with greater efficiency by labeling more, faster.
Improve Efficiency, Reduce Label Waste, and Preserve Application Quality
You must label product packaging. Applying labels not only takes time, it also causes label waste, and  labels will fall off in time if not applied with care. Handheld label applicators are a critical tool for efficient and effective product labeling.
Increase Efficiency
A handheld label dispenser empowers employees to apply more labels in a shorter amount of time. It also reduces operator fatigue and protects them from repetitive stress injuries. A label applicator quickly pays for itself and will last for years with minimal maintenance.
Better Manage Label Waste
A handheld label dispenser eliminates wasted labels caused by operator error. It helps you save money by reducing material costs.
Improve Label Performance
A handheld dispenser gives you a neat label application every time, no matter what product you're labeling. By minimizing exposure of the adhesive to dirt and oils, you can be sure your label will stay affixed.
Handheld Applicators for Package Labeling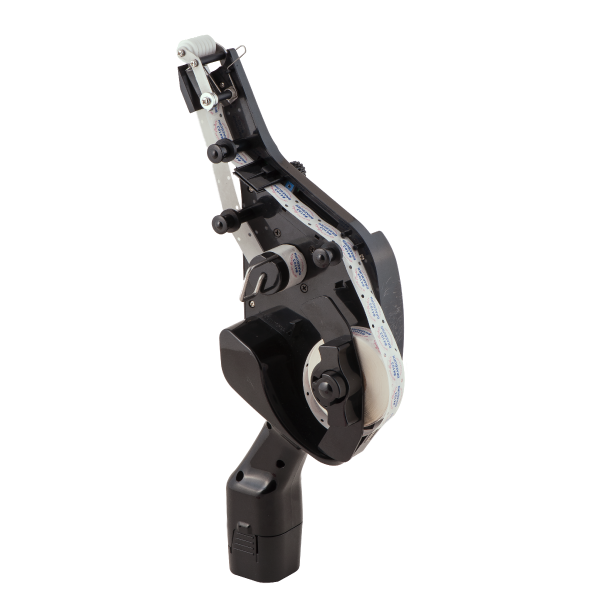 This applicator is ideal for applying PLU labels to produce and for applying small UPC barcode labels to shipping cartons. It uses a rechargeable lithium-ion battery for all day efficiency. It significantly improves productivity over hand labeling. It is suitable for small, die cut labels up to 1.125" wide by 2.375" long. It is user-friendly, with a pressure-sensitive nose that automatically applies a label with a touch.
These manual applicators are great for applying PLU stickers and other die cut labels. With a specialized sensor that adjusts label stroke automatically, these dispensers are easy to use. Simply pull the trigger to apply a label.