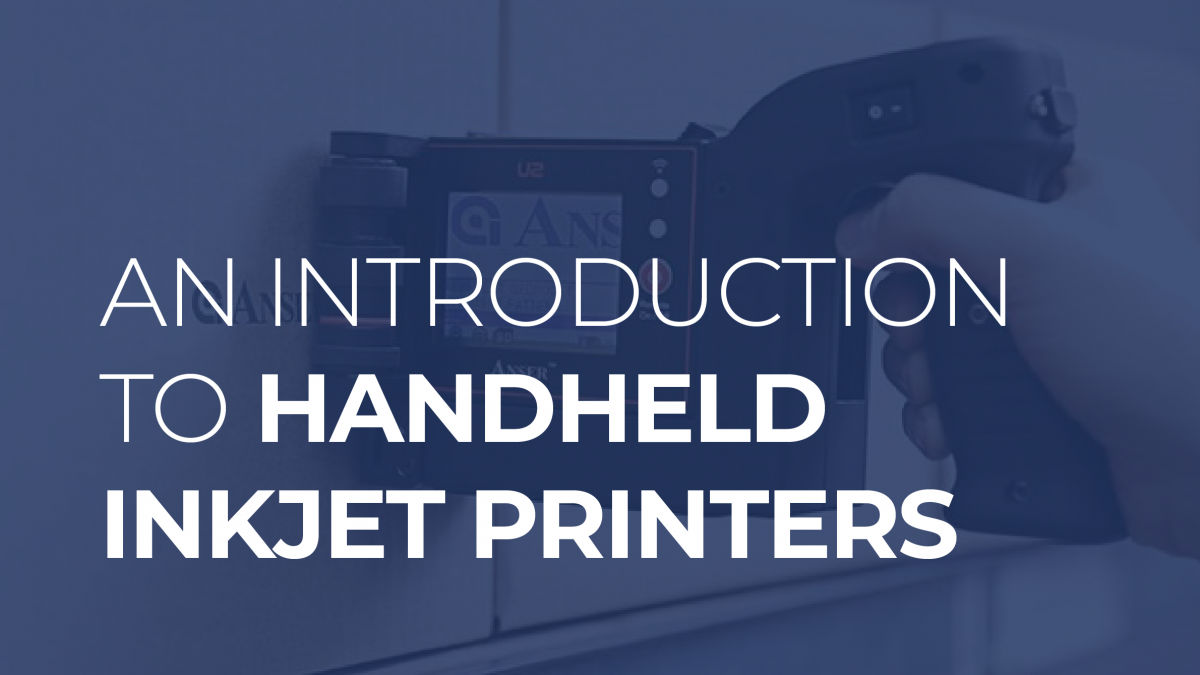 An Introduction to Handheld Inkjet Printers
Sometimes a label just doesn't cut it. When you need to print information directly on a part or product, look no further than a handheld inkjet printer. These handy little machines can print on anything, no stencils or markers required.
Handheld inkjet printers, also known as TIJ printers or inkjet coders, use an externa printhead to apply ink to a surface. Specialized inks dry instantly, providing a crisp, long-lasting mark.
Portable inkjet printers provide several distinct advantages over stencils or markers. They can print highly visible marks in mere seconds on nearly any substrate, porous or smooth. Moreover, handheld inkjet printers are capable of printing machine-readable barcodes, which can be used to further reduce errors and misread information.
Inkjet coders use an external printhead to release ink onto a substrate. Inks are specialized to dry instantaneously on both porous and non-porous surfaces. Once dry, the ink provides a high-quality, long-lasting mark.
At Dasco, we partner with both EBS and Anser to bring you the best in portable inkjet printers and supplies.
Anser inkjet printers offer high-quality direct marking at an affordable price point. Every Anser printer has an easy-to-read LCD screen and 400dpi print quality.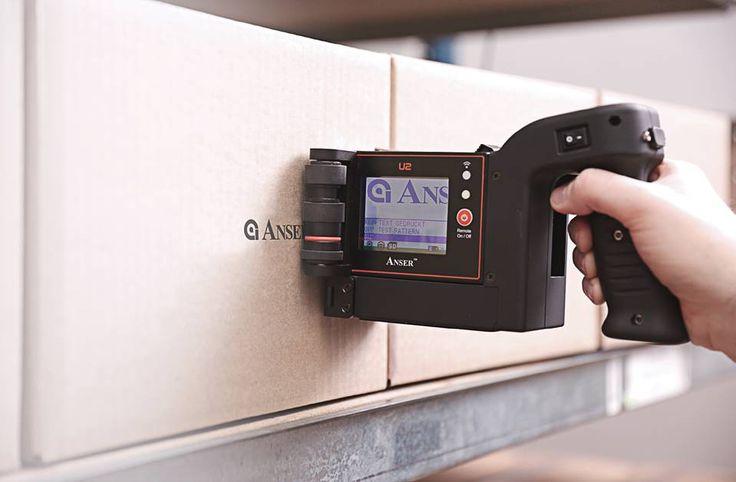 The Anser U2 line has three printer options: U2 Smart 0.5", U2 Smart 1" and U2 Pro-S. The differences between these printers boil down to maximum print height and ink options.
The U2 Smart uses water-based inks, which are cost-effective inks for use on porous surfaces like paper and cardboard. With the U2 Smart, there are two options for maximum print height: 0.5" and 1".
The U2 Pro-S model uses high-quality solvent-based inks, which dry quickly on smooth surfaces like metal and plastic. It has a durable MEK-based ink, dye-based inks for general use, and pigment-based inks for use on dark surfaces. The U2 Pro-S has only one print height option: 0.5"
Check out our full line of Anser Printers and supplies.
EBS inkjet printers were the first of their kind on the market and remain a trailblazer in terms of quality and usability. The EBS line can print on virtually any surface and have been implemented across myriad industries, including construction, lumberyards, marketing and promotions and more.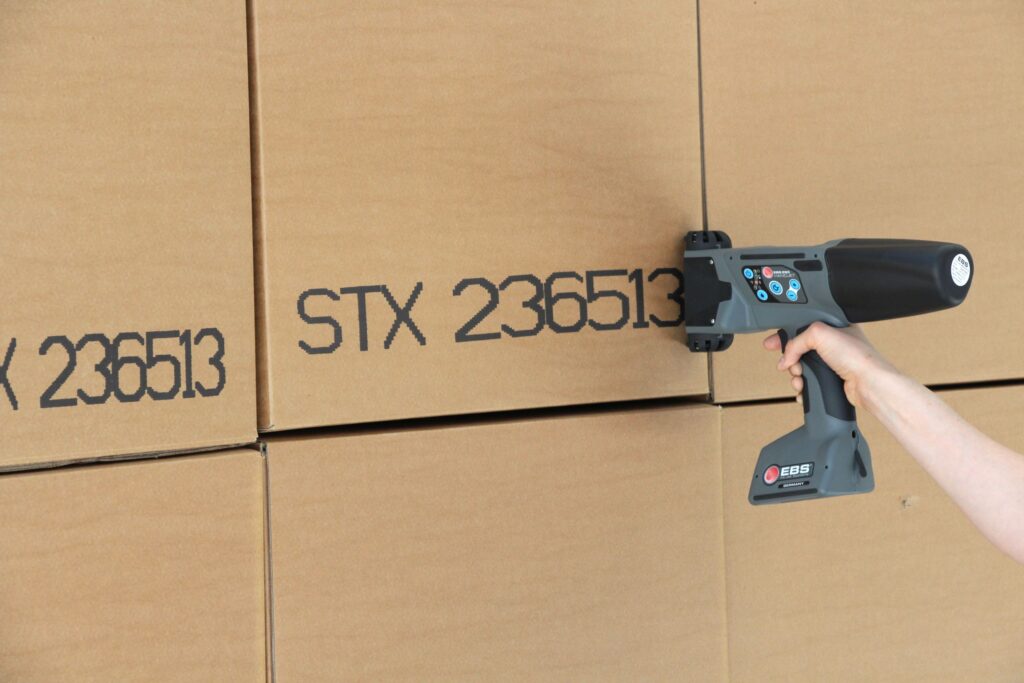 There are two options of EBS printers available: the EBS-250 and the EBS-260. The EBS-250 was the first handheld printer released by EBS. It boasts a wide selection of available inks and an affordable price point.
The EBS-260 is like the EBS-250 in functionally, with some key usability upgrades. These upgrades include a 2.2" print height, LCD touch screen, increased internal memory for message storage, and high-volume ink cartridges.
Check out our full line of EBS Printers and supplies.
Bottom Line
Handheld inkjet printers are designed to improve upon antiquated methods of labeling. No matter if you're looking to label wrapped pallets or metal sheets, there is a handheld printer for your application.
Ready to find out more? Chat with our label experts or check out our full line of Handheld Inkjet Printers.